| | | | | | | | | | | |
| --- | --- | --- | --- | --- | --- | --- | --- | --- | --- | --- |
| | | | | | | | | | | |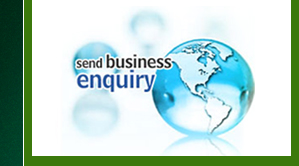 Company Profile
Commissioned in 2007, SR Green Products is a partnership firm set up in New Delhi. Since then we have grown as leaders in the manufacture of a wide assortment of premium quality, high performance and fine quality Jigs & Checking Fixture, Automotive Insert Moulding Component, Auto Parts Double Moulding, Critical Auto Parts, Critical Parts, Automotive Plastic Component, PAD Printing Using German Machine, Tooling & Critical Machine Parts, Jigs & Fixture, Moulds for Small Components, Proto Tools, Laser Printing with Backlit Application, Spray Painted Parts etc. Our consistency in quality and prices had led us to be awarded with the ISO 9001:2008 certification. These products that we produce find wide application in a range of industries encompassing automotive, electrical, medical and packaging industry. Carefully designed by expert professionals after extensive research and study our products are epitomes of quality and finished. We fabricate these from the best quality raw materials that are provided to us by reliable resources. Their quality and finish is further determined by the highly qualified and skilled professionals employed by the company. These professionals are trained in the use of innovative technology and sophisticated equipment by the regular training sessions organized by the company.

In our efforts to stay in the forefront of the business we sustain a modern state-of-the-art infrastructure. This framework is supported by various independent departments headed by experts. We have installed the latest equipment and technology in each of these departments to help our professionals in deriving maximum productivity. Research & development, designing, engineering, production, quality control, packaging and sales & marketing are some of the departments that contribute in the company's smooth functioning. Together each of these departments work in harmony to obtain maximum productivity from the resources employed by the company. The technical and engineering expertise of our professionals and the units enables us to manufacture huge bulks of products that cater to the needs of a large score of customers nationwide. To continue developing in the industry we are constantly upgrading our system and technology.

We owe the success and prosperity of the company to the effective leadership and guidance of our mentor Mr. Gopal Das. He possesses extensive knowledge of the domain and the industry that enables him to frame policies and plans that aid the development of the company. He has always encouraged the individual development of each professional employed in the company.
Our Clientele
Below are our prestigious clients :
Maruti
Mahindra
Tata Motors
Volkswagen (As second tier Supplier)
Mindarika Pvt. Ltd.
Minda Industries Ltd
Suman Auto Pvt. Ltd.
Varroc Engineering Pvt. Ltd.
Konsberg Automative Driveline
Indo Simon Electric Pvt. Ltd.
Havells India Ltd.
Capsugel Health Care Ltd.
Jay Ushin LTD..
Minda corporation.Ltd.
Bharati Tele Tech Ltd.
Control & Switch Gear Ltd.
Market Application Area
Automotive Industries
Electrical Industries
Medical Industries
Packaging Industries
Company Capabilities
Critical Mould Design and Manufacturing.
Product Design and Manufacturing.
Pad Printing & Screen Printing
Laser Printing with Backlit Application
3D Modeling
Research and Development covering a wide range of disciplines inc:

Automobile Sector
Packaging
Plastic Moulding Industries